London Accounting
& Finance Tutors
Our Accounting and Finance Tutors can help you
with your university and professional education.
We have expert tutors for ACA(ICAEW), ACCA,CIMA
and AAT qualifications.Our tutors can help you
preparing for exams and coursework.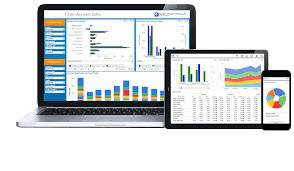 About LAAFT
Hello, working under the banner of Stars Academy Ltd, we offer specialist one to one, one to many, and online tuition services for financial accounting, management accounting, UK taxation, corporate finance and auditing. Most of our tutors are full time tutors at different colleges where they deliver lectures, develop module content, set and mark exam papers at undergraduate, masters and professional levels. Our tutors are qualified professionals.
We provide one to one home tuition in greater London areas. For other parts of UK, we provide online tutoring. Give us a chance and we'll help you overcome all the challenges and obstacles you face in business studies.
Private tuition for Professional and University Students
At professional level, we offer tuition services for AAT, ACCA, ICAEW (ACA) and CIMA qualifications. For university students, we can help at undergraduate and postgraduate levels.
We offer our tuition lessons at market beating prices. Prices start from £35 per hour. For Central London or Greater London areas, prices start from £60 per hour..
Cut out the middleman: There's no need to pay tuition agencies to find a tutor for you
Tuition agencies charge rip off matching fees. Their hourly tutoring rates are also much higher than ours. Why not cut out the middleman and deal directly with tutors? You can save time and money by directly contacting us.
Address: 98 Boleyn Road, London, E7 9QG
98 Boleyn Road, London, E7 9QG
Hours
Monday – Sunday: 24 Hours
Monday to Sunday – Please call us or drop us a whatsapp message.
Current response time: <1 hour
We are strictly following government guidelines for Covid 19
and hence we have paused one to one sessions until further notice.